These are new to me, but here's a brief document on setting them up. The Raspberry Pi Zero W: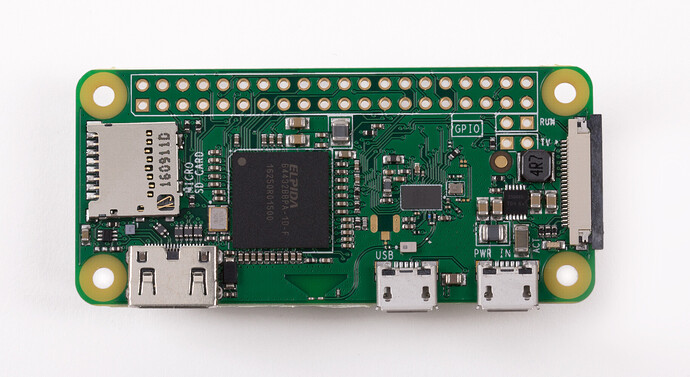 Dimensions: 65mm × 30mm × 5mm
| | |
| --- | --- |
| SoC | Broadcom BCM2835 |
| CPU | ARM11 running at 1GHz |
| RAM | 512MB |
| Wireless | 2.4GHz 802.11n wireless LAN |
| Bluetooth | Bluetooth Classic 4.1 and Bluetooth LE |
| Power | 5V, supplied via micro USB connector |
| AV | 1080P HD video & stereo audio via mini-HDMI connector |
I got this kinda cool USB combo case that allows you to use it dual sided (!), that is either side can be inserted into the USB port for power, and in theory you can SSH in over USB: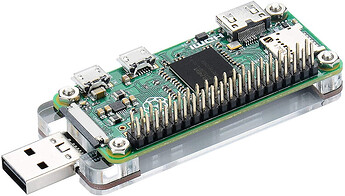 I ran into trouble with the GPIO pin headers, they require soldering. I'd prefer… not… to solder so I bought these pressure mount GPIO pin headers instead
I got confused because the "regular" Pis have these headers already pre-soldered on, but apparently that's not the case on the Pi Zero. EDIT: there is a distinction between the Pi Zero W and the Pi Zero WH – which has the headers pre-soldered. That's what you want, if you need the headers!
So basically what you need is:
Pi Zero W (make sure it's the 2017 wifi enabled model)
the "hammer" GPIO connector set that you can pressure mount on
quality 32gb SD card